Next Run
Not seeing updates? Refresh the page!
Run #1848
Date:
Saturday 25 February @ 3:30 pm
Hares:
Andrew G & Richard "Triples"
Location:
Bushy Park Carpark (Low side)

Directions:
Make the left by Beulah and come up the road,
pass the old church graveyard and it is on the right hand side
Signs from Six Roads
Map
MOBH3 Hash #198
Date:
Monday 27 February @ 7:00 pm
Carnival Monday!
Hares:
Tricia & Alan "Alana"
Location:
Chris' Place Bar & Variety, Rock Dundo Rd, St. James

Directions:
Map
Don't forget your flashlight!
Menu :
Chicken/Fish/Burger $15
Pork $18, Ribs $20
Sides: rice, pie, chips and salad
Beers 4 for $10 - Banks, Deputy, Stag, Carib & Hairoun
Whatsapp message 234-6987 to order
BH3 Official Hash Cruise 2018
21 – 29 April 2018
Click here to view all the details
Fly to Fort Lauderdale and set sail aboard the Royal Caribbean's Freedom of the Seas!
The package cost includes:
• Complimentary Welcome Cocktail Party aboard the ship
• Three (3) hash runs in Grand Cayman, Costa Maya and Cozumel!
• One post-night's accommodation at Hampton Inn Plantation
• Shopping in Fort Lauderdale with complimentary hotel transfers to Sawgrass Mills Shopping Mall
• Jetblue flight back to Barbados on 29 April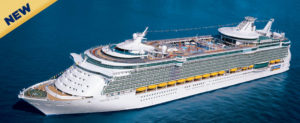 View the flyer to see full details including the complete itinerary!
You can print and fill in the Registration Form and submit to June "Hershey Buns"!
There are just a few cabins left .... Sign Up Today!
Upcoming Events
Mismanagement



Andre M.
Religious Advisor





Do you have pictures from any recent runs? If so, upload to your favourite cloud storage and Contact Us to share the link!
Pictures